Middle Country Public Library in Centereach
You are invited to attend Radio Central Amateur Radio Club's October meeting on Wednesday December 17 at 6:30 PM at the Middle Country Library in Centereach.
Our December meeting is set for December 17 at the Middle Country library. This month will be our annual holiday party and show and tell. Have an interesting ham-related item from the shack or a homebrew work-in progress? Bring it to the meeting for your fellow members to see. Everyone is encouraged to come to the meeting and bring a small dessert dish to share with the group.
Radio Central Amateur Radio Club meetings are open to non-members as well as members. Anyone interested in Amateur Radio or wireless history is welcome to attend.
Our 2014 General Meetings will be at the Middle Country Public Library in Centereach. You can get directions to the Middle Country Public Library here.
International Marconi Day QSL Information: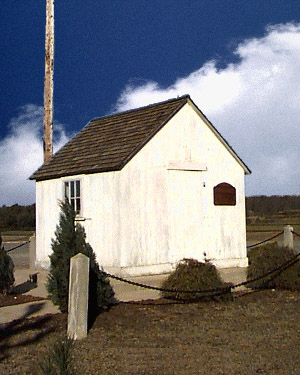 Send sase to:
Radio Central Amateur Radio Club, W2RC
PO Box 396
Centereach, NY 11720

Ham Radio and Distracted Driving
In light of increasingly strict "Distracted Driving" laws, our ARRL Hudson Division Director contacted the New York State Department of Motor Vehicles to get their position on operation of mobile Amateur Radio equipment with respect to Distracted Driving laws. The DMV responded with a letter of opinion that appears to be very favorable to Amateur Radio. Basically is says that talking via ham radio does not constitute a violation of the Distracted Driving laws. It should be noted that though the DMV's letter (which can be downloaded from the Hudson Division web page here, of or from the RCARC web page here) is pro-Amateur Radio, it's an opinion from the DMV, not a binding agreement, so it's still possible to get pulled over, cited, and required to appear in court. More importantly, you should always give the road and traffic absolute priority over operating your radio while driving. In Mike Lisenco's own words: "Feel free to print out this opinion, but understand that it is not a license to be stupid! Letís hope that you never need to use it."

Online Renewal is Working Again!

Our capability to renew membership via Pay Pal has been restored. Go here for details.