Winning Search and Bid Strategies on E-Bay
"Social Half Hour" starts at 6:30 PM
Meeting starts at 7:00 PM
Middle Country Public Library in Centereach
You are invited to attend Radio Central Amateur Radio Club's April meeting on Wednesday April 27 at 6:30 PM at the Middle Country Public Library in Centereach.
Our speaker for the April meeting will be Bill Lynch, AB2UW. Our meeting topic will be "Winning Bid Strategies On E-Bay". Come to the meeting and get some valuable tips on finding that long sought-after treasure on E-bay, and winning the bid contest.
Radio Central Amateur Radio Club meetings are open to non-members as well as members. Anyone interested in Amateur Radio or wireless history is welcome to attend.
Our 2016 General Meetings will be at the Middle Country Public Library in Centereach. You can get directions to the Middle Country Public Library here.
International Marconi Day Special Event on Saturday April 23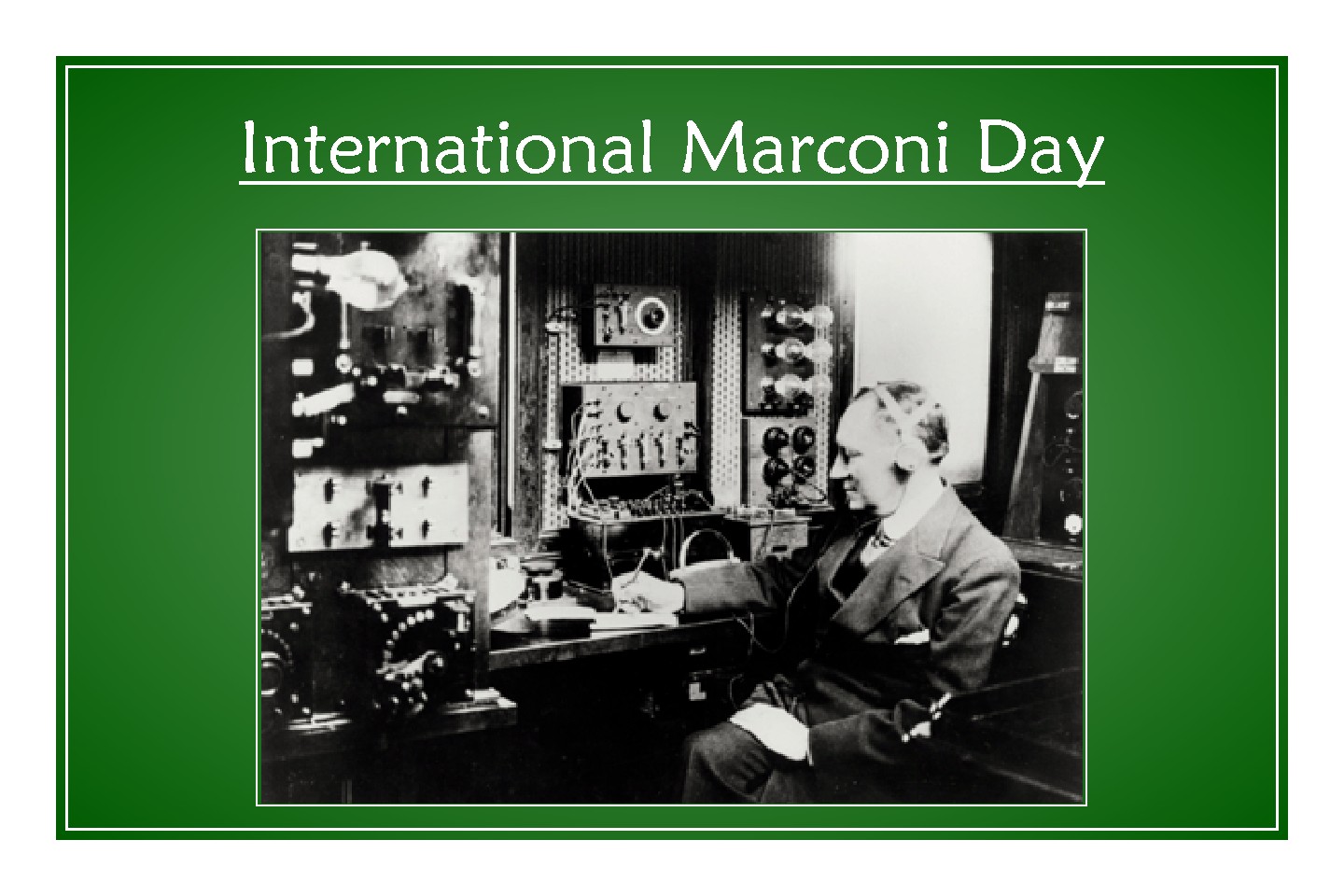 Radio Central Amateur Radio Club will be operating special event station W2RC/IMD on International Marconi Day, April 23, from the Marconi shack located on Rocky Point Road (Rte 21) just south of Rte. 25A in front of the Frank J. Carasiti Elementary School in Rocky Point. Operating hours are 0900-1500. You are more then welcome to stop by to say hello and work a few stations from the shack, or contact us and other International Marconi Day stations on the air that day from your QTH. Find out more here.
<! QSL Info -->
W2RC/IMD International Marconi Day QSL Information
Saturday April 23
To receive credit for working W2RC/IMD on Marconi Day, send a SASE to:
W2RC/IMD
Radio Central Amateur Radio Club
PO Box 396
Centereach, NY 11720
Ham Radio and Distracted Driving
In light of increasingly strict "Distracted Driving" laws, our ARRL Hudson Division Director contacted the New York State Department of Motor Vehicles to get their position on operation of mobile Amateur Radio equipment with respect to Distracted Driving laws. The DMV responded with a letter of opinion that appears to be very favorable to Amateur Radio. Basically is says that talking via ham radio does not constitute a violation of the Distracted Driving laws. It should be noted that though the DMV's letter (which can be downloaded from the Hudson Division web page here, of or from the RCARC web page here) is pro-Amateur Radio, it's an opinion from the DMV, not a binding agreement, so it's still possible to get pulled over, cited, and required to appear in court. More importantly, you should always give the road and traffic absolute priority over operating your radio while driving. In Mike Lisenco's own words: "Feel free to print out this opinion, but understand that it is not a license to be stupid! Letís hope that you never need to use it."

(C) Copyright 1995-2008 Radio Central Amateur Radio Club.
All subsequent RCARC pages are copyright 1995- 2008 Radio Central Amateur Radio Club.