Wednesday May 25, 2022 6:30 PM
SKYWARN
Guest Speaker John Hale, KD2LPM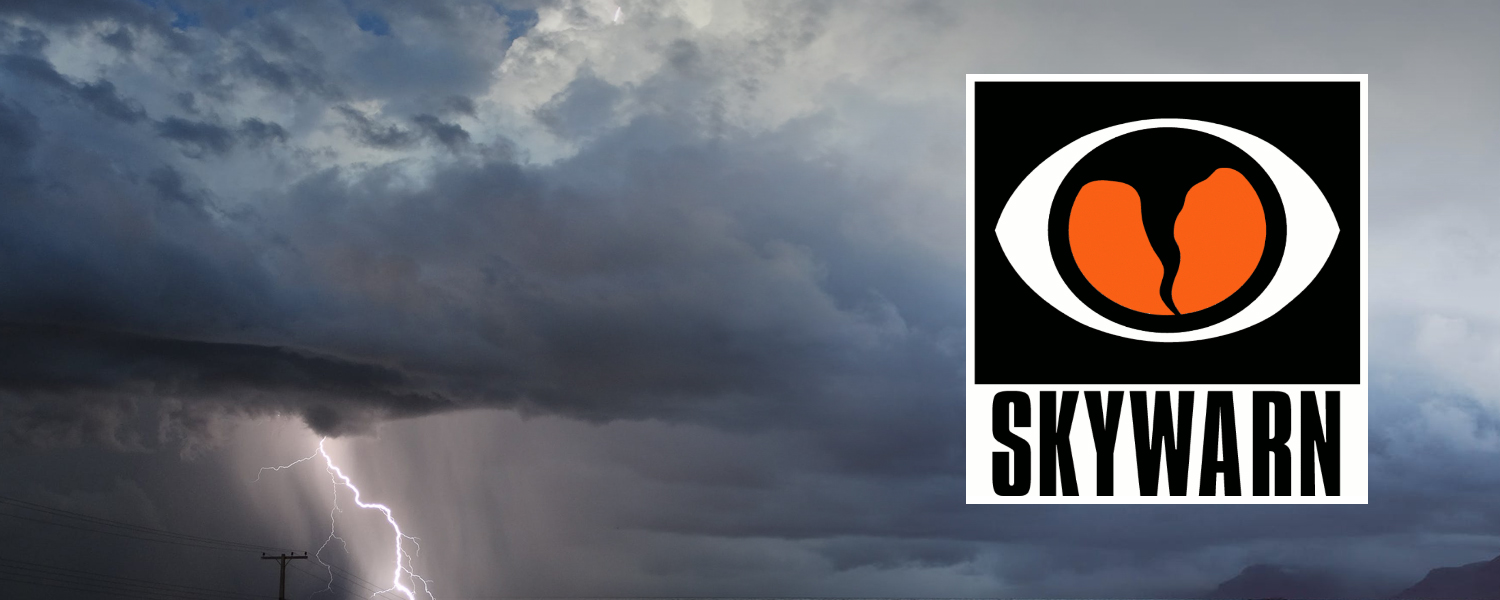 Our May general meeting will feature a presentation by John Hale, KD2LPM, on SKYWARN. SKYWARN is a national network of volunteer severe weather spotters. The spotters are trained by local National Weather Service Forecast Offices on how to spot severe thunderstorms, tornadoes, hail, and flooding. In this presentation, John will talk about how amateur radio operators can support the NWS during weather emergencies.
In accordance with the continuing Social Distancing guidelines that we have to observe to keep the Covid-19 threat in retreat, our monthly membership meetings will be held on line using ZOOM until further notice.
<!-Radio Central Amateur Radio Club meetings are open to non-members as well as members. Anyone interested in Amateur Radio or wireless history is welcome to attend.->

International Marconi Day
Saturday April 23, 2022
W2RC/IMD On the Air 9:00 AM to 4:00 PM Eastern Daylight Time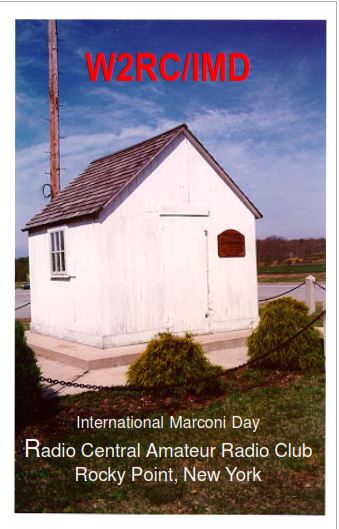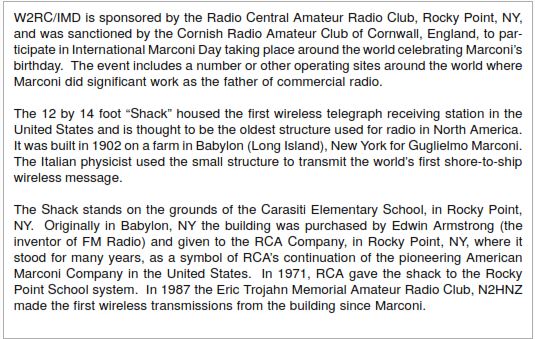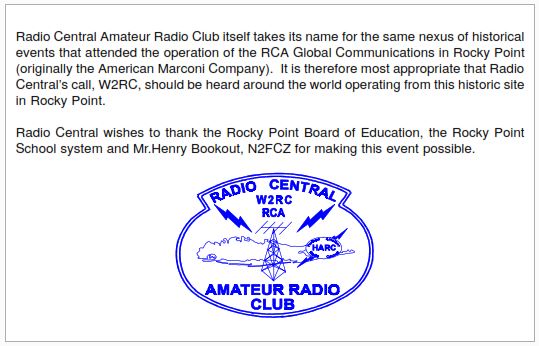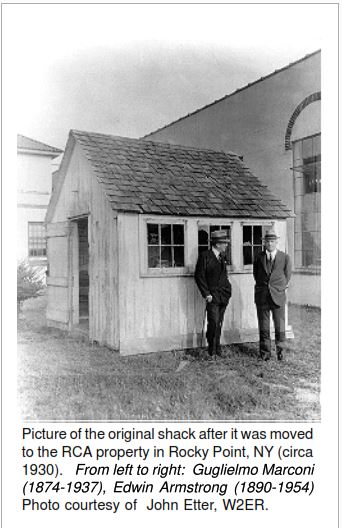 QSL Information:
For a beautiful 2-panel QSL card (see photos above), Send a SASE to:
Radio Central ARC
PO Box 396
Centereach, NY 11720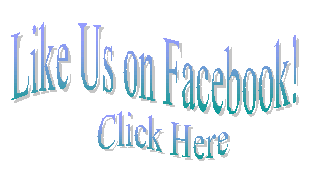 Check Out Five New Presentations Added to Our Presentations Library:
1.) FT8: The Newest, Most Popular Mode on MF/HF/VHF by Bob, WB2NFL&nbsp&nbsp View with Adobe Acrobat...