Field Day - June 22-24, 2012
Field Day 2012 Location: Long Island Maritime Museum, West Sayville, NY
Since 2007, we have been operating Field Day from the Long Maritime Museum in West Sayville, a beautiful setting on the Great South Bay, as a joint effort with the New York Order of Boiled Owls. The event was a resounding success, finishing second place nation wide in 2007 and first place nationwide in 2008, 2009, 2010, and 2011 in our category (2A Commercial Power). Both clubs have agreed to join forces again in 2012. We will be operating 2A / Commercial Power with a GOTA station, a VHF station, and a satellite station.
Field Day Signup sheet Click Here
Please give some indication of what your level of involvement will be for Field Day. We want to make sure that we can fill everyone's needs and expectations so all can participate and enjoy themselves.
Important Dates and Times
Friday June 22, 2012 2:00pm: Setup starts. Please plan to be there at 1:30pm
Saturday June 23, 2012 8:00am: Setup for beams and masts, equipment
Saturday June 23, 2012 12:00 noon: Lunch, final equipment check-out
Saturday June 23, 2012 2:00pm: Operations begin
Sunday June 24, 2012: Operations continue followed by tear down at 2:00 pm
How to Get to the Long Island Maritime Museum, Our 2012 Field Day Site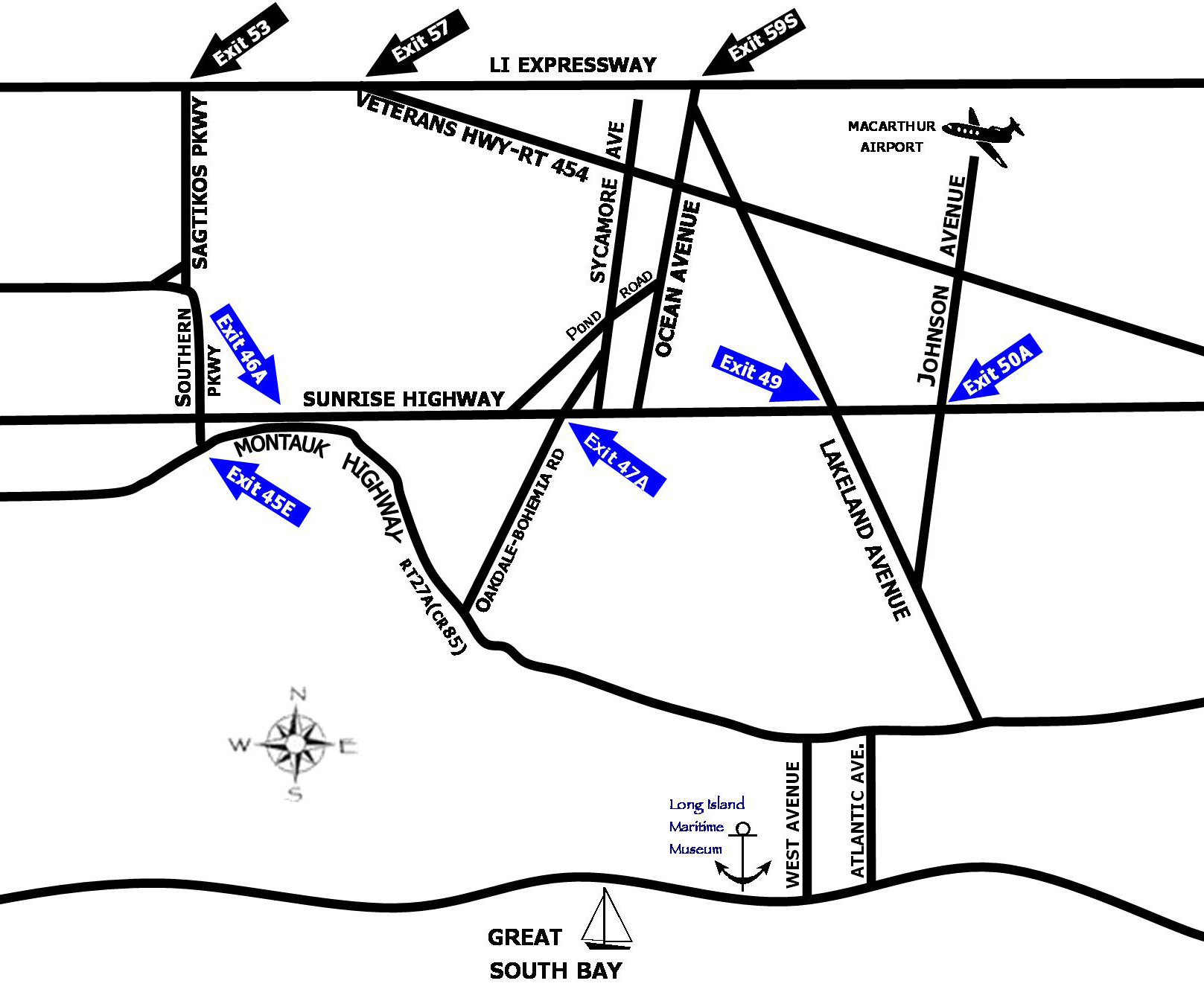 Alternate Directions to the Long Island Maritime Museum
Address:
86 West Avenue
West Sayville, NY
* Take Sunrise to Exit 48, Locust Avenue (Not Shown on Map Above)
* Take Locust Avenue as far south as you can go. (Locust Avenue dead ends into Montauk Highway)
* Turn left on Montauk Highway.
* Continue East on Montauk Highway. You will see LaSalle Military Academy with a giant "God Bless America" sign on the right.
* Next you will see a West Sayville sign. Start looking for a Maritime Museum sign on the right.
* Turn right onto West Avenue. You will see a lot full of DeLorean automobiles on the left.
* The museum entrance is on the right about a block before you hit the marina.
* Note: When Locust dumps into Montauk, it's a stop sign and not a traffic light so the left turn can be a source of aggravation depending on traffic conditions on Montauk Highway. If you would rather make the left at a traffic light, you can avoid the stop sign at Locust and Montauk by doing the following from Locust Avenue: Make a left from Locust onto Gale Road at the stop sign sign just before Montauk Highway. Then turn on right Matthews Rd, then right right on Brook St. This puts you at a traffic light on Montauk where you can make the left.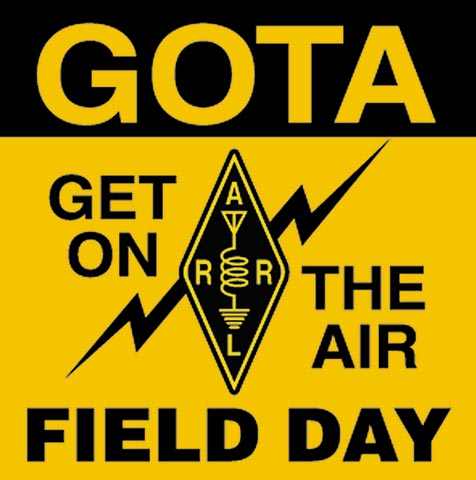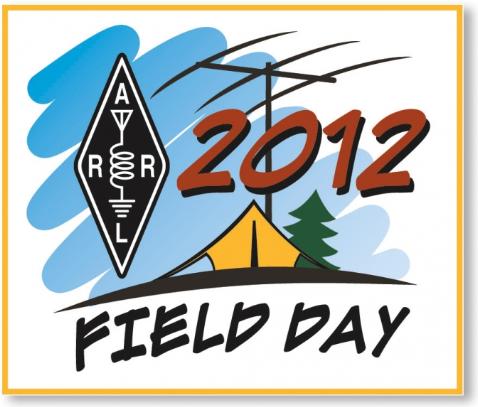 For more info please send an E-mail to Neil, kc2ky@arrl.net .