International Marconi Day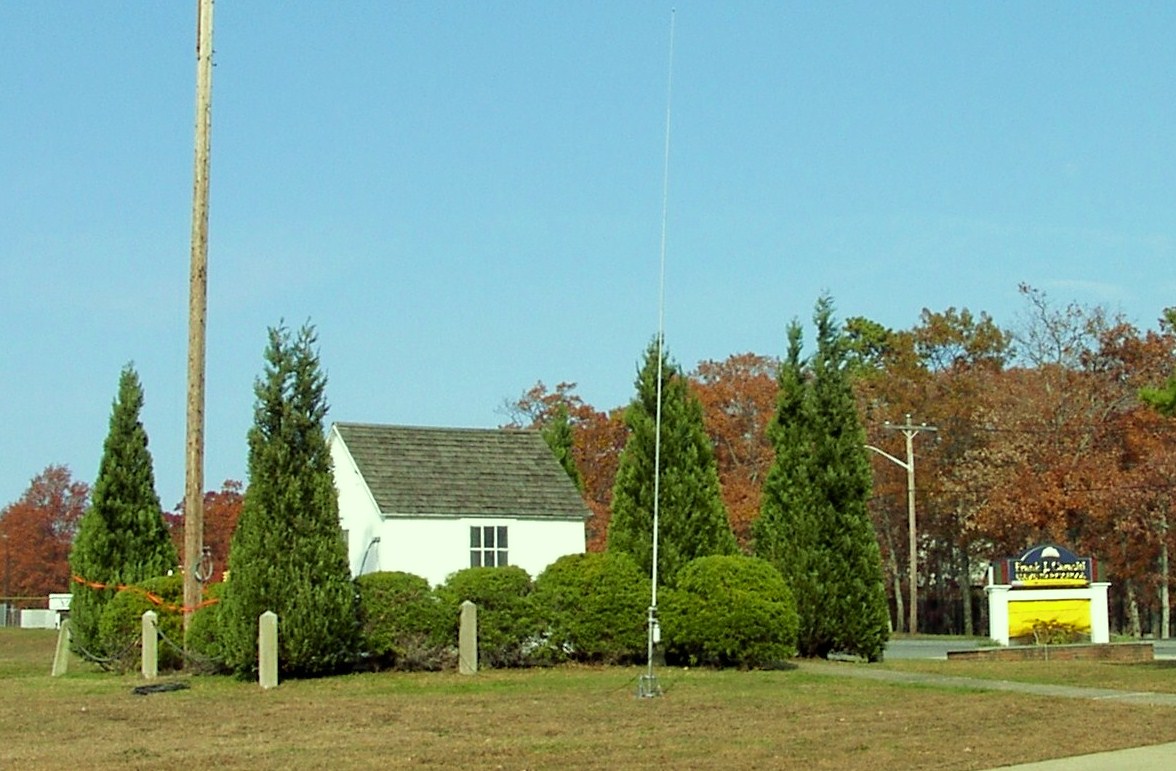 W2RC/IMD Special Event Station
Radio Central Amateur Radio Club, is one of the USA participating stations in this annual event, operating from this historic site. It will take place in the month of April closest to the nearest Saturday around Marconi's actual birth date. Although the event will run for a full 24 hours from 0000 to 2359 UTC, Radio Central will be on the air Saturday from 9:00 AM to about 4:00 pm. Internationam Marconi Day operations and will take place on all HF Bands with all modes of communication encouraged. In addition to Radio Central (W2RC) there will be many high profile official participating groups around the world representing former Marconi operating locations for you all to work to enable the special award to be claimed from the Cornish Radio Amateur Club http://gx4crc.com/. The certificate is of a very high quality and is well worth obtaining to display on the wall of any shack. It is based on an original Marconi stock certificate, circa 1901, and is offered each year under a number of different categories.



Radio Central has a full color, very collectable, QSL card. Operators wishing to QSL with W2RC/IMD can do so through the Bureau or our club QSL address (which is also posted on QRZ.com): View of QSL

Radio Central Amateur Radio Club
PO Box 396
Centereach, NY 11720
USA

Historical Site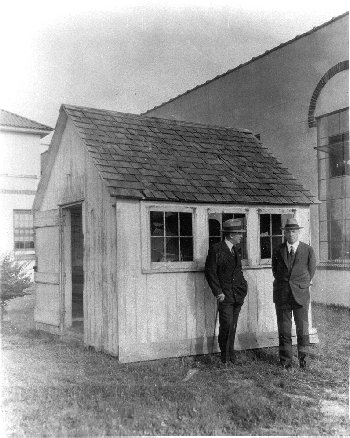 This 10 by 10 foot shack housed the first wireless telegraph receiving station in the United States and is thought to be the oldest structure used for radio in North America. It was built in 1902 on a farm in Babylon (Long Island), New York by an unknown local carpenter. The man for whom he built it was Guglielmo Marconi, the Italian physicist who earlier that year had beamed the first transoceanic wireless message, from England to Newfoundland. The shack was used as Marconi's transmitting station for the world's first shore-to-ship wireless message.
The shack was purchased by Edwin Armstrong (the inventor of FM radio) and given to RCA (circa 1930) as a symbol of RCA's continuation of the pioneering American Marconi Company in the United States. It was placed at the Rocky Point facility, the site of what was then the world's largest transmitting station, owned and operated by the RCA Corporation. It is located today at the Carasiti Elementary School which is not very far from that site. The interior still houses the bare counter where Marconi developed ship-to-shore radio. Gugliemo Marconi was 27 years old in 1901 when he made his first successful shore-to-ship radio transmission from Babylon, L.I. (From left to right: Guglielmo Marconi (1874-1937), Edwin Armstrong (1890-1954). Photo courtsey of John Etter, W2ER)
Interestingly enough the predecessor of the RCA Company was the American Marconi Co. The end of World War 1 found radio firmly established as a medium of communication. Foreign interests controlled the Marconi companies and patents. Therefore, on October 17 1919, at the suggestion of officials of the United Sates Navy, the Radio Corporation of America was formed to acquire for American interests the foreign-controlled Marconi Wireless Telegraph Company of North America, and to continue America's war-born leadership in international wireless communication.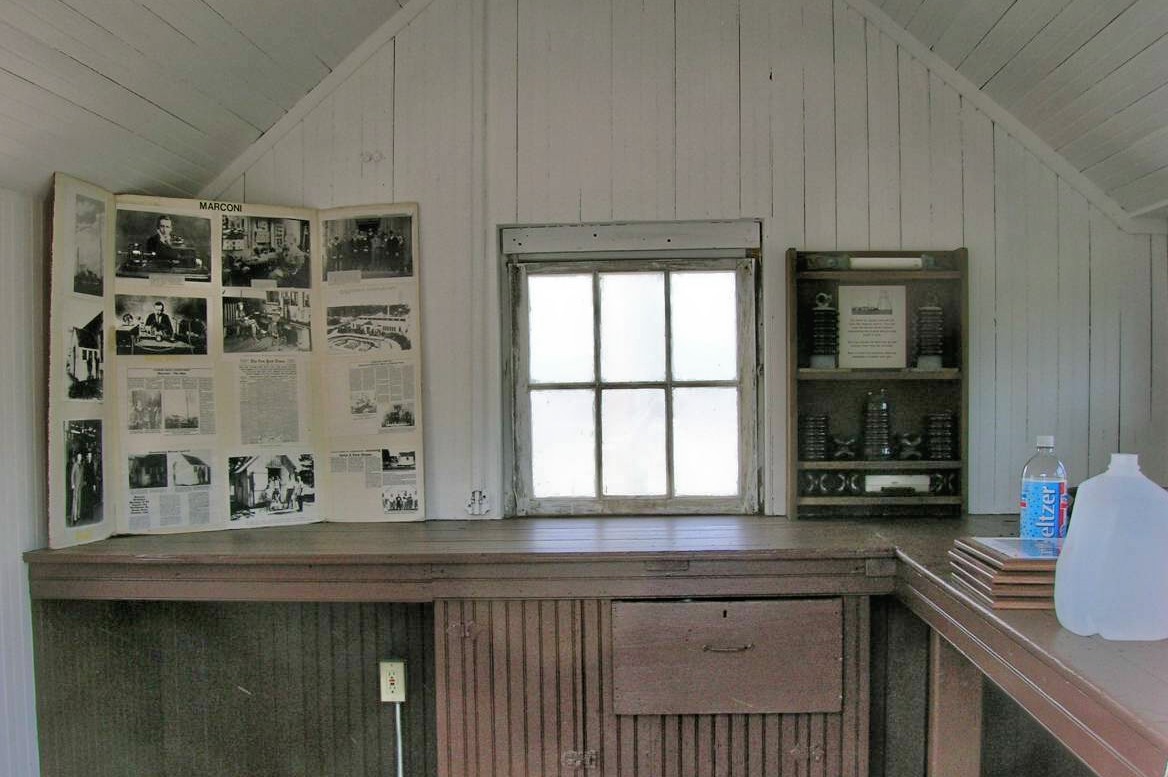 International Awards
There will be two categories for awards offered each year.
1. Amateur Radio Transmitting:

Work 15 of the official participating groups on two way communication. Mixed modes permitted

2. Shortwave Listeners:

To log two communication made by 15 of the official participating groups

Details on how to get your award can be found here: http://gx4crc.com/imd-award/